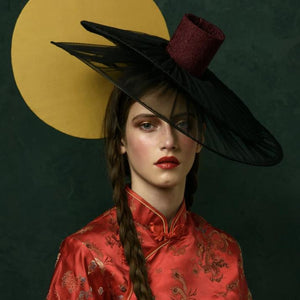 100% of the proceeds rom the sale of this item goes to INDIXIA in support of Arts For India.

Title: "Endless Reverie"
Medium: Photograph
Size: Framed, H25 x W17 inches
Estimated Value: $2,500
Artist: Mohammadreza Rezania is a professional Portrait/Art Photographer, also known for Editorial, Fashion, Commercial, and Advertising work. Rezania pays a lot of attention to creativity and originality in photography therefore with his own unique style to create moody pictures.
His latest Awards, Exhibitions & Publications:
2019    Interview with Szeroki Kadr Featured on WPFotoblogia, Published on Shutterstock.
2018     Interview with StarPics app, Group Exhibition Photography curated by Martin Vegas, Milan Photo Week 2018, Featured on Plain Magazine, Featured on Experimenta Magazine, Featured on Designcollector, Published on Tartarus Magazine Volume 14, Honorable Mention of International Photography Awards 2018 in Fine Art Portrait category, Published on Ellements Magazine, Published on RocketLight Magazine.
Benefitting: Indixia Global Love Benefit, supporting the International Institute of Art Scholarships & Afghan Hands.
Terms & Conditions
All charity benefit piece shipping costs are the sole responsibility of purchaser. Shipping will be coordinated with charity organizers, for shipping queries please contact us.
Charity benefit piece sales are final.