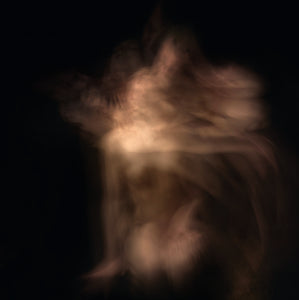 100% of the proceeds rom the sale of this item goes to INDIXIA in support of Arts For India.
Title: "L'Ira di Hera", 2017
Medium: Photograph
Dimensions: H36 x W36 inches
Estimated Value: $7,500
Artist: Veronica Gaido took her first steps in the photographic world as a teenager, before moving to Milan where she studied at the Italian Institute of photography and then in big cities to broaden her experiences attending cosmopolitan workshops. in 2001, collaborating at Biennale di Venezia with Harald Szeemann for bunker poetic by Marco Nereo Rotelli.
In August 2002 she held her first exhibition "sabbie mobili" at Massimo Rebecchi space in Forte Dei Marmi, curated by Maurizio Vanni. After the photographic experience, Veronica Gaido has felt the need to change, to explore new prospects using a "drone" for aerial photography devoting herself to creating a video for the foundation Henraux, presented at the Milan Triennale in 2010 and "through the view". In that same year, the photographer is part of the foundation award Henraux jury, chaired by Philippe Daverio, creating the project "awareness of matter".
In 2013 she began a tour in India, Bangladesh that gave birth to "atman" curated by Enrico Mattei and Roberto Mutti to start a traveling exhibition that has visited Pietrasanta, Milan, London, Paris, and New Delhi. after the one-year new project was born "Mogador", shot in the port of Essaouira Marocco.
Benefitting: Indixia Global Love Benefit, supporting the International Institute of Art Scholarships & Afghan Hands.
Terms & Conditions
All charity benefit piece shipping costs are the sole responsibility of purchaser. Shipping will be coordinated with charity organizers, for shipping queries please contact us.
Charity benefit piece sales are final.