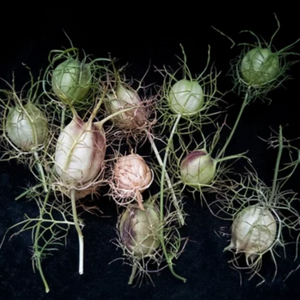 100% of the proceeds rom the sale of this item goes to INDIXIA in support of Arts For India.
Title: "Nigella Damascena"
Medium: Photography
Dimensions: 20 x 30cm 
Benefitting: Indixia Global Love Benefit, supporting the International Institute of Art Scholarships & Afghan Hands
Artist: Paola Tazzini Cha is an Italian photographer currently living in Pietrasanta, Italy were she moved to start new projects focused on quarries, sculptures, and jewels. At present she is working in product photography and art reproduction, collaborating with important international artists.
Since 2017 she is part of the group 'La Polveriera - independent artists', with which organizes and participates in collective and personal exhibitions both in Italy and abroad.